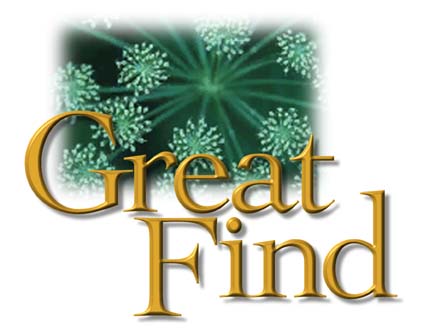 Let your mouse take you on an exploration of the unusual, the unique, the virtually unknown .. products, services, opportunities available to you through Great Find.
The real FINDS in antiques, art, artists & galleries, books, crafts and crafts people, places to go & places to stay, real estate, supplies. The how to and the where to ... we intend to guide you there.
If the THERE is you, join us too.
NOTICE
The accuracy of the information contained within this document has not been verified. Therefore we disclaim any responsibility for any actions taken as a result of the information displayed on any pages herein. www.greatfind.com provides a place to advertise. We make no representation as to the quality, suitability, and or usefulness of any product advertised herein. All claims are the sole responsibility of the advertising vendor.
---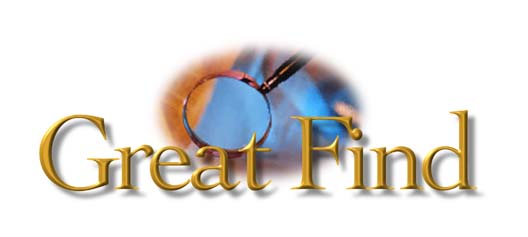 Great Find Listings
To find an individual's page, either click on their highlighted name in their advertisement below or click on GreatFind Index in the column choices to the left.



| | |
| --- | --- |
| | Art |

Sculptures and sculpted furniture by Harold French.
Call Harold 1-(603) 746-2651 DAVISVILLE, NH USA




| | |
| --- | --- |
| Baskets | |

Shaker and Nantucket style baskets for sale.
or Call Anita (207)384-5203 SOUTH BERWICK, ME USA

Shaker and other style baskets for sale.
or Call Fran (207)676-8439 NORTH BERWICK, ME USA

| | |
| --- | --- |
| | Chair Caning |

Will reweave your chairs - both cane and rush (porch chairs).
Many styles of baskets are also available.
Call Fran (207)676-8439 NORTH BERWICK, ME USA

Hammocks

Handwoven hammocks. Nylon rope (white or green) with hardwood spreaders. $70
or Call Anita (207)384-5203 SOUTH BERWICK, ME USA




Apartments

Residential Rentals, Kearsarge Building, 7 South State Street, Concord, NH 03301
Office Phone Number is: (603) 224-4420




Real Estate Broker

Specializing in unique homes, large tracts of land, and finding sites for commercial properties. Call us. Check out our current listings or let us find what you want.
John F. French 11 Hopkins Green HOPKINTON, NH 03229 USA (603)224-5142



Home Page
Copyright © 1997
All rights reserved